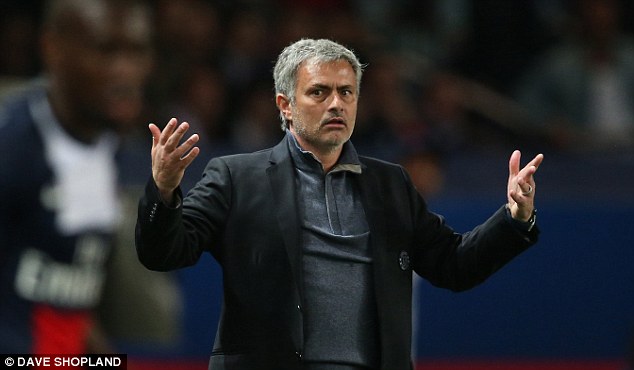 Chelsea manager Jose Mourinho has received a suspended one-match ban and been fined 50,000 pounds ($77,235.00) by the English FA for saying referees were afraid to award penalties to the Premier League champions.
Mourinho admitted the misconduct charge following his comments after Chelsea's 3-1 home defeat by Southampton on Oct. 3.
"With the score at 1-1 (there was) a huge penalty and once more we don't get it," the Portuguese said. "If the FA wants to punish me they can punish me, they do not punish other managers, they punish me.
"My players deserve it, the Chelsea fans deserve it, I am a Chelsea fan too, I want to say it again, referees are afraid to give decisions for Chelsea."
The FA said in a statement on Wednesday that the ban would be immediately invoked should Mourinho commit a similar offence in the next 12 months. Mourinho has faced widespread criticism this season for his public spat with former club doctor Eva Carneiro and for Chelsea's poor displays.
The Londoners are languishing in 16th place after eight games.
Comments
comments