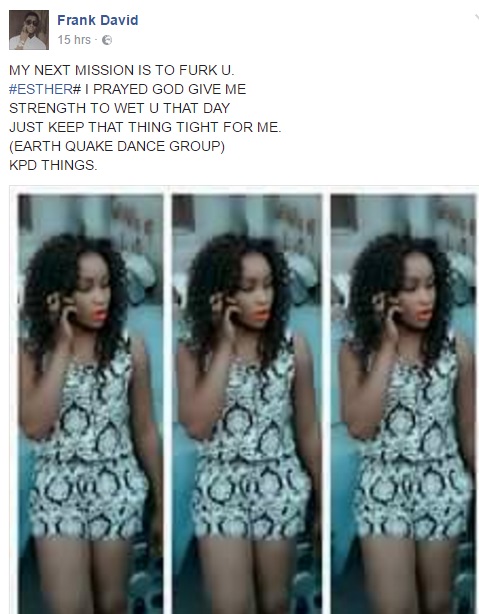 Well according to Nigerian facebook user Frank David from Akwa Ibom His next mission in life is to have sex with a lady called Esther
Posted
MY NEXT MISSION IS TO FURK U.
#ESTHER# I PRAYED GOD GIVE ME
STRENGTH TO WET U THAT DAY
JUST KEEP THAT THING TIGHT FOR ME.
(EARTH QUAKE DANCE GROUP)
KPD THINGS.
Comments
comments