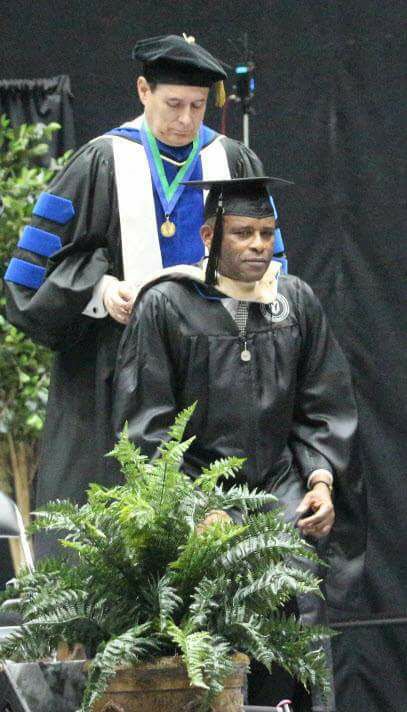 Dr Osato Osemwengie, the Nigerian man who makes drones for the United States army – was in Garland, Texas yesterday, June 23rd, 2017 for his 7th master degree graduation. Dr. Osemwengie was joined for the graduation ceremony by his family as he revealed he has set his focus on his 4th PhD due to begin September 7th, 2017. (Seven Masters degree and three PhD degrees, Dr Osemwengie has got to himself).
Read Also – Photos: Nigerian Man, Osato Osemwengie Who Builds Drones For USA Bags His 6th Masters Degree (Must See)
Dr. Osemwengie has been an integral member of the American armed forces, building drones for the United States Army. These drones are used for surveillance to gather important information, as well as take out terrorist camps.
Comments
comments