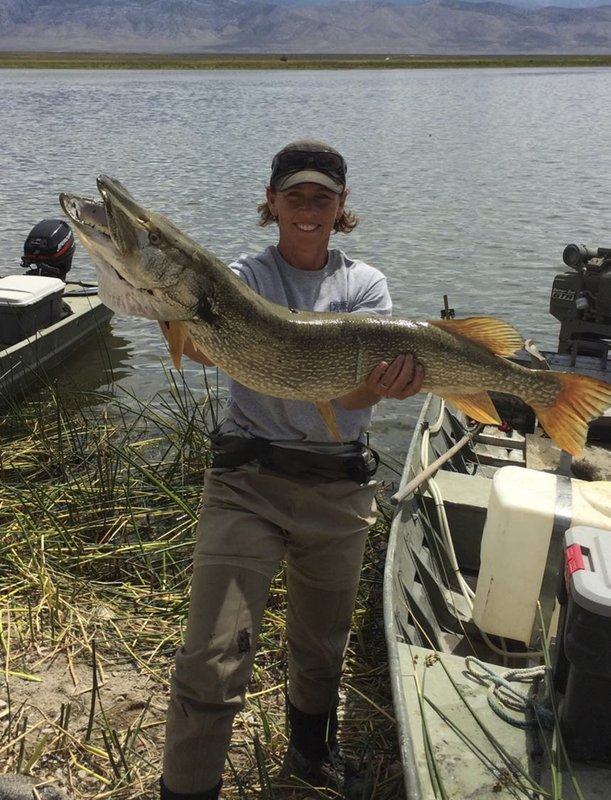 The Nevada Department of Wildlife is offering a $10,000 reward to help nab the culprit who apparently dumped Northern pike in CominsLake, a popular fishing spot surrounded by mountains near Great Basin National Park.
By all accounts, Comins Lake was well on its way to recovery after the state restocked the fishery with largemouth bass, brown and rainbow trout in 2015.
But the invading Northern Pike were discovered again last month by a fisherman who caught one and called state wildlife officials. Five more have been confirmed since then.
"This malicious and illegal act seriously endangers our effort to restore this important fishery," said Jon Sjoberg, chief of fisheries for the Nevada Department of Wildlife. "The people illegally introducing pike are destroying a fishery, not creating a new one."
Chief Game Warden Tyler Turnipseed announced the reward this week.
"We intend to find who did it," he said.
Northern pike , with its long, needle-sharp teeth, the voracious predator that sometimes grows longer than 4 feet (1.2 meters) can wipe out an entire fishery.
"They eat all the trout we put in there," Edwin Lyngar, spokesman for the state wildlife agency, said in an interview Friday. "Then they eat all the other fish they can find, and then they start to eat each other."
AP
Comments
comments