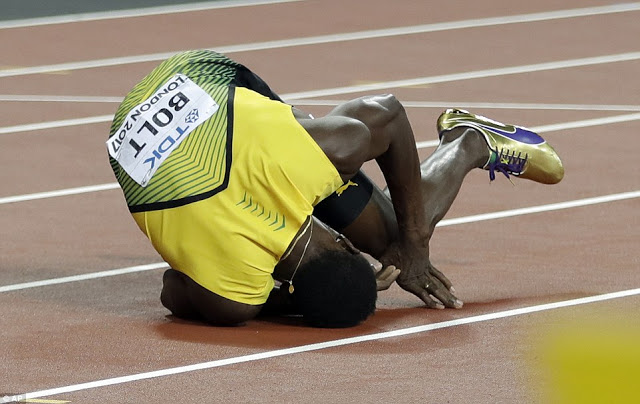 Great Britain won gold in the men's 4x100m relay final after Usain Bolt dramatically pulled up on the final straight.
Nethaneel Mitchell-Blake raced to victory for Team GB as they posted the third fastest victory ever recorded,Daily Mail reports.
Bolt didn't get the fairy-tale ending he so desperately wanted as Jamaica failed to finish after he appeared to injure his hamstring.
see some reactions below;
@itssbenjamin_
More
This is how Usain Bolt's career just ended. Maybe he was a human after all. The greatest
ever.
@konigsbergnet
More
Such a sad end of a career for a legend. Usain Bolt.
Comments
comments