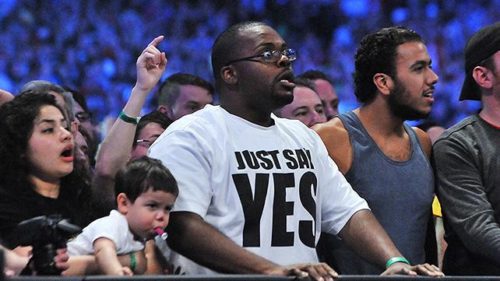 A gunman has accidentally shot himself as he tried to climb over a fence after shooting his his ex-girlfriend's new lover.

The shocking incident occurred at the girlfriend's house where she was living with her partner in the town of General Pinedo, in the Argentinian province of Chaco.
In the photos, the body of gunman Anibal Fernandez can be seen lying across the top of the metal fencing of a house. Fernandez had gone into the house of his ex-girlfriend, Carina Carabajal, with a .22-calibre rifle.
Fernandez then reportedly shot his ex-girlfriend's new lover, Daniel Campos, four times in the arms and chest after the two had an argument.
Reports suggest Fernandez then fled the scene, but Carabajal heard a gunshot outside the house moments later and rushed outside to see her ex-boyfriend lying on the fence.
He had reportedly accidentally shot himself as he climbed over the fence of the house, dying instantly. The case is under investigation by the police.
Comments
comments