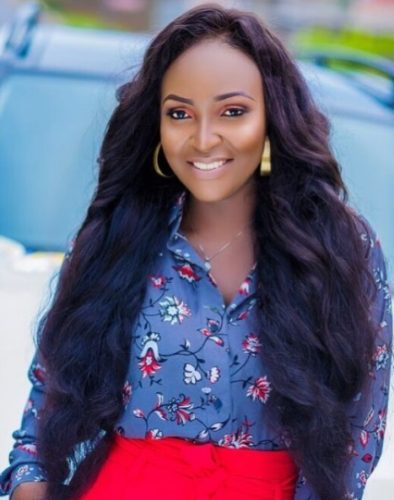 A popular Nigerian relationship blogger, Blessing Nkiru Okoro has splashed on a brand new Mercedes Benz GLK in celebration of her 29th birthday today.
The founder of Break or Make up concept who revealed that her passion – blogging which she started three years ago paved the way for her after she decided to take hold of her life and share her story following severe domestic and emotional abuse she suffered from her ex husband who clearly abandoned and wrote her off publicly.
Blessing who also works with the Nigerian Police pensions is the same person who recently celebrated her achievement of building a block of flats for rent, shared her emotional story to inspire her followers.
#thestoryteller Just because you asked I will share . It all began few years ago, in my times of pain and depression, I desperately needed someone to talk to, I had no friends, and was too ashamed to talk to family because of fear of judgment.
I carried a burden as a young girl with no one to help. I went from church to church, prayer house to prayer house but no solution, nobody was listening all they said was pray pray , but I have been praying. let me express myself .
Some twisted the Bible upside down . They asked me to go back and beg the man who abused me, domestically violated me and more, I had to go because I wanted to respect the Bible, but he rubbished me .
I knelt down in the stresss of PH, water lines just by everyday super market begging a man to love me and he told me over his dead body (nkiru even if my father wakes up from the grave I will never ever ever again.
I wept in the road as people watched me when he zoomed off . I gathered my bundle of shame and went into depression.
He said I will amount to nothing but a prostitute if I leave his house 😢. I begged this man to take me back because I was so scared to face life, but he refused .
I wanted to die . Little did I know that it was just a process, a fortification to greatness . Little did I know that some day I will use the story to inspire and teach other women how to be strong . Then I took on my journey, it was not easy but I kept pushing .
Came into social media, saw it was an open ground, a free place , then I decided to write my story , I penned everything down and felt better , relieved, that was when the dream of @break_or_makeup began . I decided to tell stories, like a joke people began to share too, like a joke the world began to share … And that was it. My name is Okoro Blessing Nkeiruka. Bork 23rd of May 1989 Secondary school, federal government college okposi .
Studies economics in the university of calabar . Currently working with the Nigerian police force pensions by profession , relationship blogger by passion, wife , mother of 2boys and a lover of God . Hey you young man and lady , if you can read this then you can also do better .
#instagrammademerich #birthdaygirl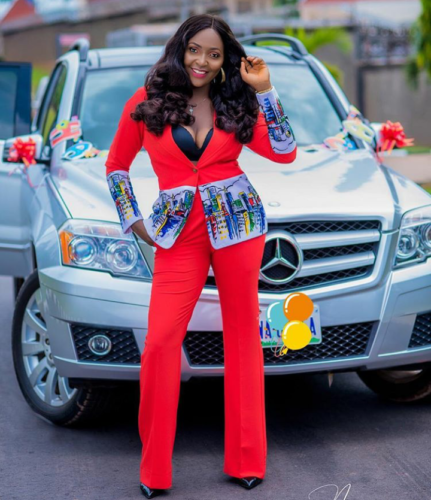 And then sharing another photo of the Mercedes Benz, the mother of two wrote:
3years of blogging . Chasing my passion . They called me a story teller and today the story has yielded result.
NKIRUKA you have earned it . So I gift myself this Benz as my 29th birthday gift …. Happy birthday to me
Thank you Instagram, you made me a millionaire Turing billionaire.
🙏🙏🙏🙏.
Comments
comments