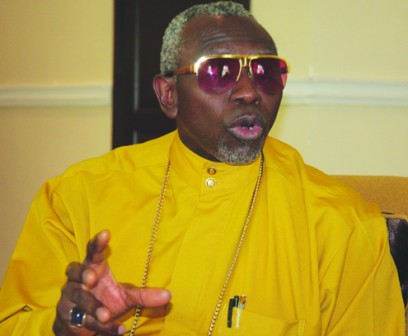 The National President of the Christian Association of Nigeria, Pastor Ayo Oritsejafor, has opened up on the secret agenda of the
dreaded Islamist Boko Haram insurgents, saying their major plan is to turn Nigeria into an Islamic state.
The man of God said this during the meeting of the National Executive Council, NEC, of CAN in Makurdi, Benue State.
Hear him:
I sympathise with families that have lost their loved ones to the activities of Boko Haram in the country. Let me also inform that about 80 per cent of those killed are Christians.
I agree that some of our Muslim brothers are also killed, but such groups of Muslims are those the Boko Haram think have betrayed them.
The fact is that the hidden agenda of Boko Haram is to have an Islamic state in Nigeria as we now hear and see in Iraq and Syria.
I think the insurgents are gradually advocating for a Jihad in Nigeria, which is not a good development for the country.
Do you believe Pastor Oritsejafor?
Comments
comments