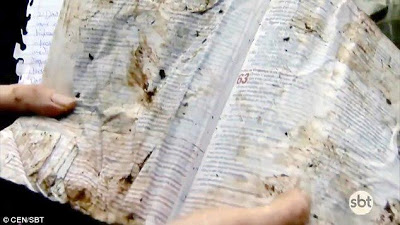 Chapecoense centre back, Helio Neto, one of only six people whosurvived the Colombian plane crash which killed 71, was reading a Bible passage about 'being safe in the shadow of your wings' before the crash. The footballer's bible was found at the scene of the crash by journalist Roberto Cabrini.
In a video footage Cabrini notices the Bible with a note inside saying it belongs to the defender.
A bookmark had been inserted next to Psalm 63. It reads;
 'On my bed I remember you; I think of you through the watches of the night; Because you have been my help; Then I will rejoice in the shadow of your wings. My soul follows you closely; Your right hand upholds me."
The bible was handed to the footballer's wife, who said that Neto is deeply religious and takes religious scriptures with him everywhere.
A total of 71 people lost their lives when the British-made Avro RJ85 aircraft came down en route to Medellin, where Brazilian side Chapecoense were due to play in the Copa Sudamericana final.
More photos below…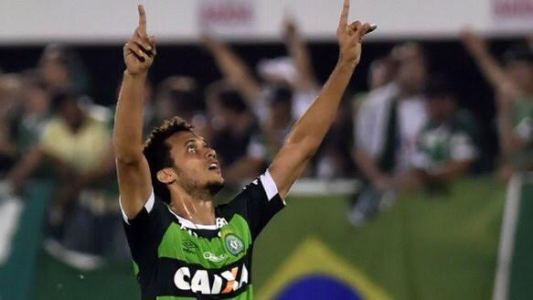 Comments
comments