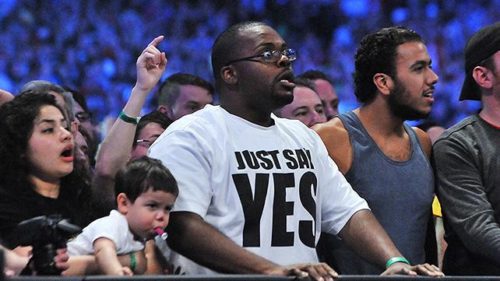 A big Chimpanzee was killed by local hunters around Warri-Effurun in Delta State with a large crowd gathering to witness how the meat was processed.
A small fire was put together around the popular Effurun market and the Chimpanzee which shares close resemblance with a human being was roasted.
Read Also: Serious Ongoing Commotion As This Gorilla Just Followed A Farmer Home In Cross River State (Photos)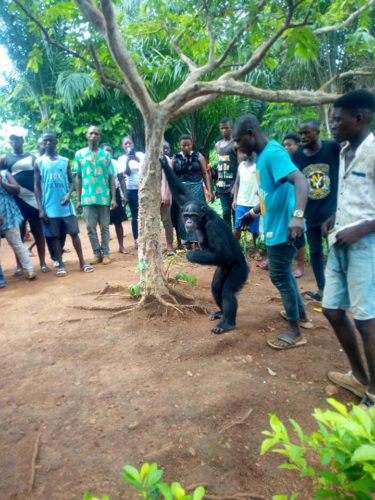 According to reports, a gorilla followed a farmer from the bush to his house at Bitiah Irruan in Boki area of Cross River State. The incidentwhich is said never to have happened in the community before – caused quite a scene as residents gathered in their numbers to catch a glimpse of the animal. A Facebook user, Osang Gabriel, who was amazed with other villagers – took to social media to share the news.
Osang Gabriel
May 5 at 2:12pm ·
wonders shall not end. A gorilla followed a farmer from the bush to his house at bitiah irruan boki cross River State to his living house live
Comments
comments