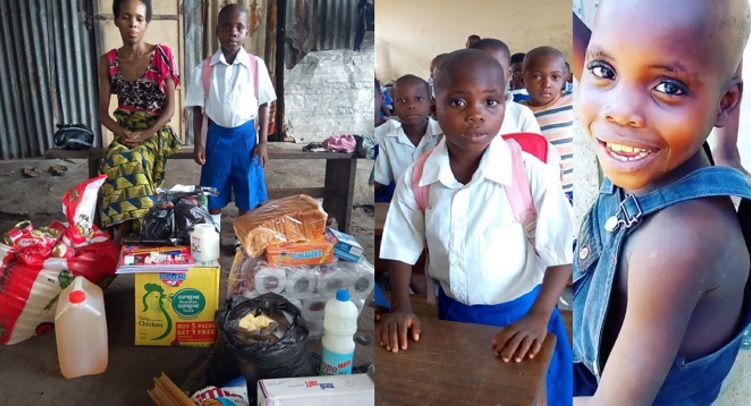 Davido has just proven he's not just an OBO for nothing, but he indeed has a good heart.
Few days back, a video of a little boy singing Davido's Hit Song – "IF" went viral on Social Media after an Instagram user, @shamrock80s shared the story of the boy..
He wrote:
I went for presentation at q. I. C central school ibeno, after I parked my car I over a head a loud sound coming from d corner when I looked I saw this 5years old boy singing 30million for my account, by davido, I called him and asked him what class he is, he said he has not started school, he just came to see the sister in school, he was not even wearing a slippers, with this dirty jeans shirt, I had to trace him to the sister who said the mum is sick, n d that she stays with the aunty who manage to send her to school, d boy was even bold enough to sing the song for me to video him….. I wish I can do more for this boy…
Days later, shamrock paid a visit to the young boys home, where he met his mother who was paralyzed. He wrote:
I made out time to go and trace utibes house at ibeno today, I met with the mum who said she was abandoned by the husband with 4 children, utibe happens to be the second son, the mother is paralyze, though I met his absent, I was told he usually goes out to scout for small snail which he sales locally and bring money for feeding,when ever it rains…

I had to wait for an hour for his return, he was told to go and change into this blue Jersey which happens to be his best cloth so I could take pictures of him. The mum so wish he was in skool, but said she couldn't afford his education cuz of her handicap status, I promise to come back and see them on Thursdays as earlier planned, and advice ut should get prepared cuz he will be going back to skool….

When next I visit. Attached here are pictures of me, utibes sick mother, utibes cousin sister, the head teacher of the school we first met, and the bold utibe… Video coming of my encounter with the mum coming though.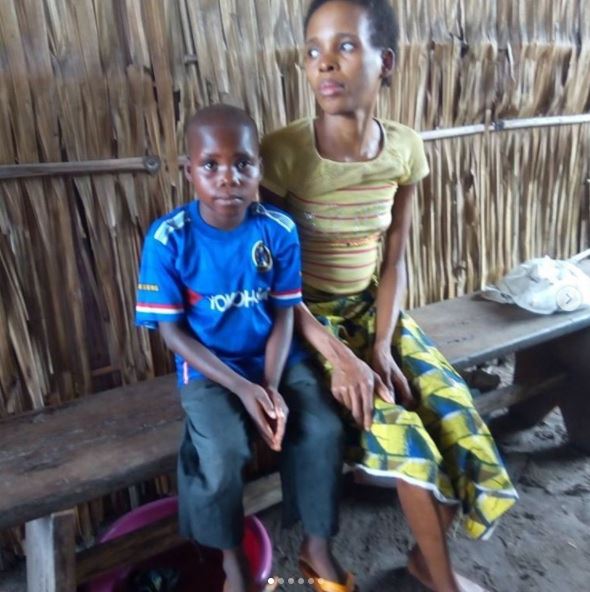 Continue to See More Photos….
Comments
comments