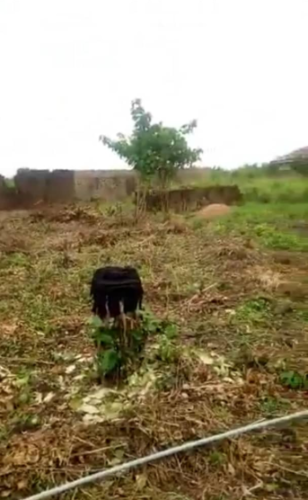 A young Nigerian man has cried out after his elder sister sold his land while he was out of Nigeria.
Okechukwu Agheze, from Anambra state, said he bought a plot of land at Ifo, Ogun state, and developed it to a certain level. Before traveling abroad, he gave his sister the document to the land for safe keeping.
He returned to Nigerian after being deported with nothing and his only hope at starting over was that land. But, to his horror, he found out that his elder sister had sold the land and she was even unapologetic about it.
Read his sad story below.
From Anambra unity forum
I bought a plot of land at ifo Ogun state , developed it to a linter level , I got visa out side Nigerian three month after acquiring the land and I handed the document over to my elder sister to look after , to my surprise , I came back this year after being deported . banking all my hope on my property . only for me to go their and discovered that my elder sister has sold the place . I went to her yesterday And she said that the land was hers and she has sold it and I can't do any thing about that. Pls my people . what do I do. Cus am about to commit murder
Comments
comments