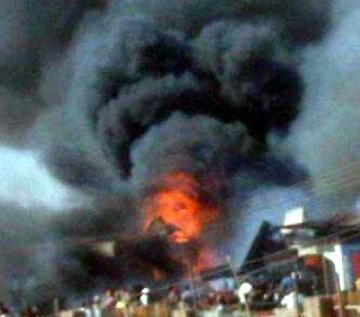 Explosion rocked Governor Ibrahim Dakwambo's private house, which also serves as his official residence in Gombe today. The
blast, according to SaharaReporters targeted a Police Armored Personnel Carrier (APC) that was stationed in front of his house. The bombing also touched-off multiple explosions and had rocked the district where the governor resides. 
No casualties or fatalities at this time. The Liaison Officer to Gombe State in Abuja confirmed the attack to SaharaReporters over the phone.
UPDATE: I just got contacted by someone who says technical error is being suspected in the Armoured Personnel Carrier. That so far, 3 military personnel are dead. More details coming up.
Comments
comments