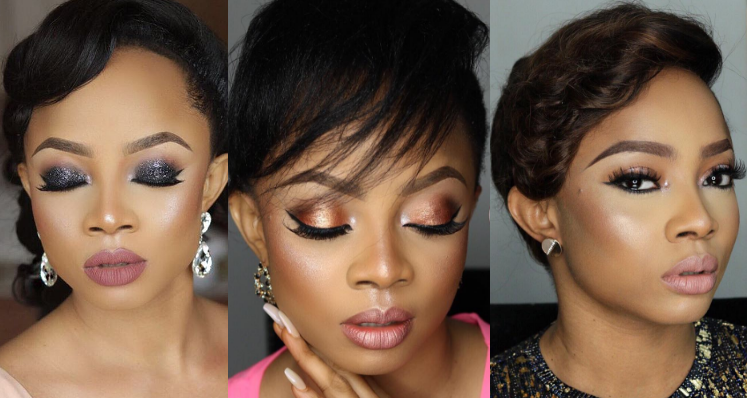 Popular Vlogger and media personality, Toke Makinwa in a recent interview with Fame Extra Magazine has revealed some personal things we didn't know before about her.
When asked on how long it takes her to get ready for a red carpet, Toke said:
It depends, I have a team and it takes us roughly about 3/4 hours but it is always fun times. If an event starts at 7 we start prepping at 2pm. It's a madhouse but I am surrounded by so many talented people it is such a joy to watch.
When asked if she gets her makeup done professionally a lot of the time, and how much it costs her to get it done monthly, she said:
I can't tell you otherwise I'd have to kill you but I feel really blessed and fortunate enough to have met some amazing people who took a chance with my brand from day 1. It goes beyond achequelationship and I try to tell a lot of upcoming people in this business; you've got to climb the tree not from the top but from the bottom. Find people with similar goals who want nothing more than to succeed and form a partnership where everyone grows together and it's beneficial. That way we would all work when no money is coming in and then work some more when we are all MADE. Everyone on my team is now on a retainer and we started from the bottom. Let's just say God heard our cry and has blessed us and is still blessing us.
When asked on Plastic Surgery, Toke said:
Hmm… I am not against it, I feel like it's a comfort thing, I have seen people struggle with those things that they are insecure about and once they get something done, they become different people. They are more confident, and if it rocks their boats, why not? I never judge another's decision as I haven't walked a quarter of a mile in their shoes so whatever makes you happy, whatever helps you sleep well at night…. Knock yourself out.
Comments
comments