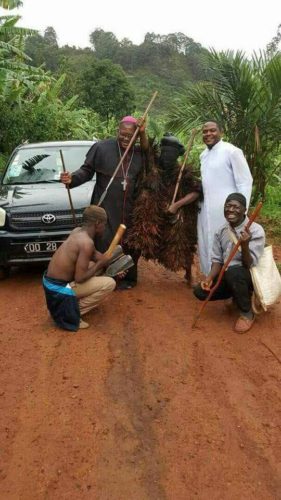 A shocking photo has just emerged online and it's going viral, its a Bishop hugging and blessing a village masquerade.
It seemed to be like the Bishop was actually stopped by the masquerade and he came out of his vehicle to perform some priestly functions.
Some other photos also came up showing the bishop taking a picture with the masquerade and its drummers while the other photo showed him hugging the masquerade.
Comments
comments