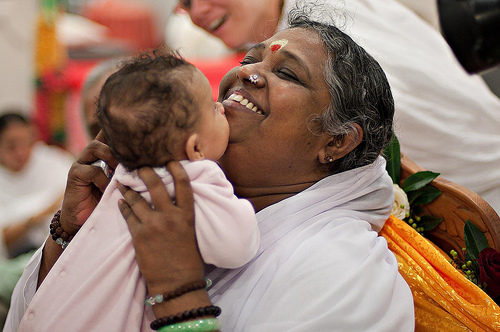 It's been just a month since American rapper Kanye West re-activated his Twitter account after a long break of one year. Ever since his return, the rapper has been embroiled in controversies for first tweeting his support to US President Donald Trump and then tweeting about slavery, where he said, "When you hear about slavery for 400 years. For 400 years? That sounds like a choice."
This time, his tweet features Indian spiritual guru Mata Amritanandamayi. The rapper first tweeted, "sometimes we all need hugs."
In his next tweet, he mentioned about Mata Amritanandmayi, also called Amma Mata. With a close-up picture of Amma Mata, he tweeted, "Amma Mata had given over 32 million hugs."
Mata Amritanandmayi, 64, is often referred as the "hugging saint". She comes from Parayakadavu in Kerala and her form of giving darshana is by hugging people.
She had earlier said, "People used to come and tell [me] their troubles. They would cry and I would wipe their tears. When they fell weeping into my lap, I used to hug them. Then the next person too wanted it… And so the habit picked up."
Amma Mata has embraced more than 33 million people throughout the world for over 30 years.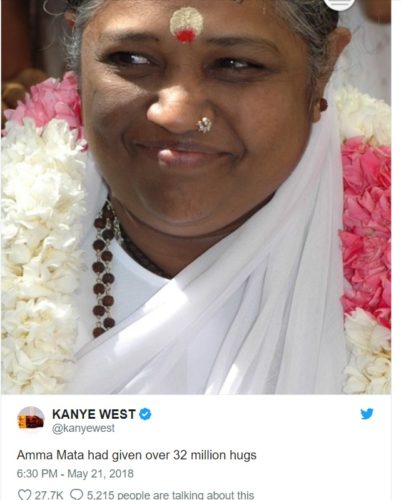 Comments
comments