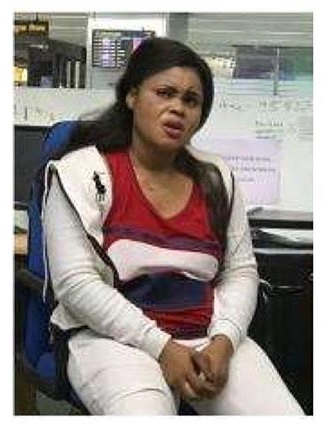 A Nigerian woman has been arrested by detectives of the Narcotics Control Bureau (NCB) in Kolkata, India, with 20 LSD blots and cocaine concealed in her private parts.
David Blessing, 30, was picked up, on Monday, at Netaji Subhash Chandra Bose International Airport, after landing from Mumbai.
Speaking to News18, NCB Kolkata Zonal Head, Dilip Kumar Srivastava, said, "During the search, our lady officers found only 20 LSD blots from her bag. But later she took out 12 grams of Cocaine from her private parts.
She was having pain in her lower abdomen and revealed that more contraband substances were concealed inside her vagina. We immediately rushed her to a nearby hospital where her trans-vaginal USG report confirmed our hunch."
Preliminary investigations revealed that Blessing was staying in Mumbai for the last two years on business visa and the consignment seized from her possession was meant for a person in Kolkata.
Comments
comments