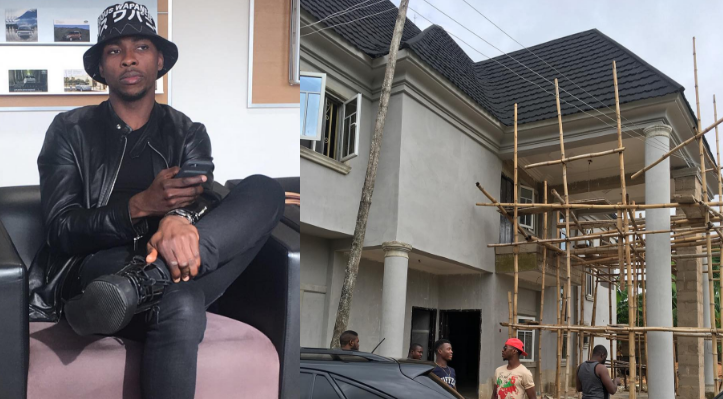 Kelechi Iheanacho the Manchester City Striker is currently earning £85,000 per week with the Manchester club and is currently the highest paid Nigerian footballer.
According to LIB, the Imo born footballer is building a new house. He has not disclosed the location, but it looks like it's going to be massive and at £85,000 it shouldn't be a problem.
Iheanacho will be in contention to start for Manchester City when they play against Mourinho's Manchester United on Saturday tea time as first choice striker Sergio Aguero is suspended after being found guilty of violent conduct.
When asked about the loss of Aguero for the game, Kelechi said, 'Sergio's suspension is a big loss but we have a lot of big players to turn to.
'If I get picked I'm going to do my job. Games like this mean a lot and it doesn't come bigger than a derby.'
He added: 'He's a winner and I believe he will bring success to the club. His arrival has changed the mentality of everyone because you are starting from scratch.
'He's the special one sent to Man City and, obviously, the special one for me.'
It would be a great show of faith by Pep Guardiola if the Nigerian starts but his goal for Nigeria last week must not have hurt his chances at all.
Comments
comments