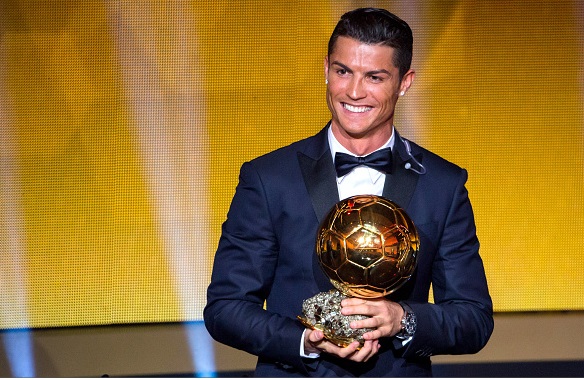 Nike has created their first ever micro-diamond encrusted football boots to mark Cristiano Ronaldo's Ballon d'Or hat trick. And, like
Cristiano himself, they're not just for show — he will wear them for the second leg of Real Madrid's Copa del Rey tie against Atletico Madrid on Thursday.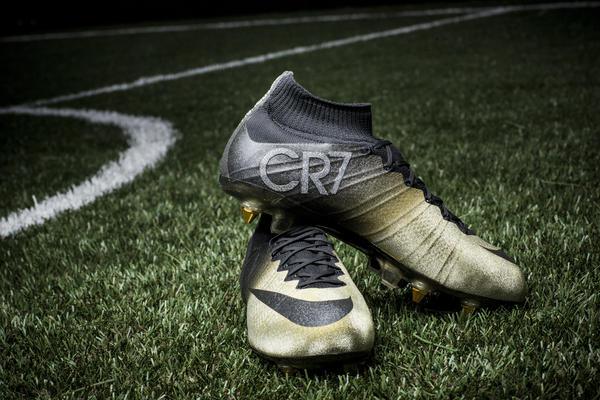 Dubbed the Mercurial CR7 Rare Gold, the boots feature a healthy dose of gold coloring to match Cristiano's new trophy. Nike even came up with a novel explanation for the micro-diamonds besides "they look cool." The company explains:
The micro-diamonds are remnants from larger stones that are painstakingly perfected by craftsmen. As the diamonds are refined and the details sharpened, tiny pieces are cut away, leaving micro-diamonds behind as evidence of work in progress. The commitment to keep chipping away at something already impressive reminded Nike's design team of Ronaldo's work ethic. While many see Ronaldo as the best in the world, he sees room for improvement.
So don't be surprised if an Atletico player asks to swap boots with Ronaldo instead of shirts after Thursday's match.
Comments
comments