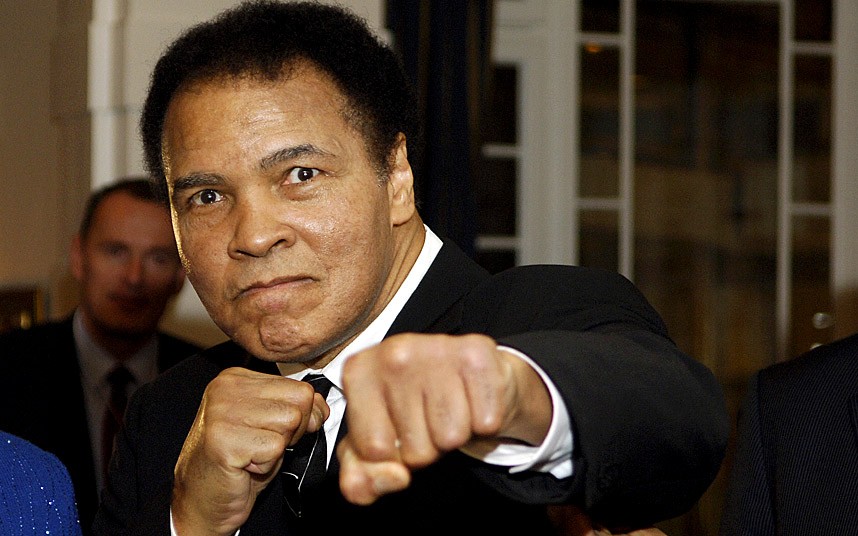 Boxing legend Muhammad Ali was in a US hospital last night after guests at his home failed to wake him up. The sporting great was released
from hospital just one week ago after he was treated for a urinary tract infection.
But he was been taken from his home in Scottsdale, Arizona, to hospital in the early hours of yesterday morning where he is thought to be in an intensive care unit.
A source told US website RadarOnline a source said: "He wasn't responding.
"He went to bed Tuesday night, but didn't wake up in the afternoon or evening the next day. He was sleeping for 24 hours.'
"They thought he might be too exhausted."
Last night Ali was initially taken to intensive care and is now said to be resting surrounded by his wife Lonnie and daughter Hana at an undisclosed hospital.
"They're doing tests and results may not be back until tonight," said the source.
"So for now, he's resting."
Last night, a spokesman for the boxer confirmed Ali had been taken back to hospital.
He said he had been readmitted for continued treatment of urinary tract infection.
The development came just a week after Ali fought off a severe urinary tract infection.
Comments
comments