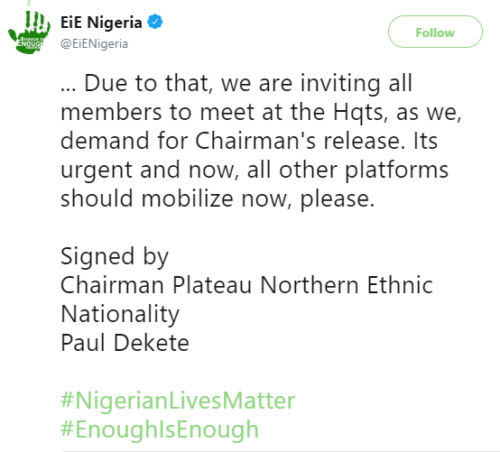 The Chairman of the Christain Association of Nigeria CAN in Northern Plateau state, Rev. Isa Nenman, has reportedly been arrested.
A statement signed by the Chairman of the Plateau Northern Ethnic Nationality, Paul Dekete, says Nenman who was part of the facilitators of the protest that took place at the state government house yesterday June 27th, was arrested for allowing the protest to degenerate, leading to the destruction of some properties at the state government house.
Read his statement below
"Following yesterday's peaceful protest by CAN supported by youth groups, the CAN chairman, Northern Zone is in Police custody, and there is a directive from Abuja to make arrests. 
Due to that, we are inviting all members to meet at the Hqts, as we, demand for Chairman's release. Its urgent and now, all other platforms should mobilize now, please.
Signed by Chairman Plateau Northern Ethnic Nationality
Paul Dekete"
Comments
comments