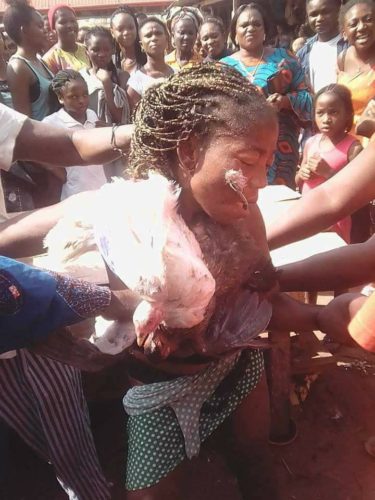 A woman who went on a stealing spree – got more than she expected after she was allegedly caught in the act. It was gathered that the woman stole eight chickens at a market in Benin city, Edo state before she was reportedly apprehended.
The angry mob decided to humiliate her in public as they stripped her naked and paraded her round the market to serve as a deterrent to others.
See some reactions below;
Chinedu Kennedy The truth is that the Admin never like Edo people, but we don't care, we the Edo people will continue to be breaking records anywhere anytime. Edo our own.
Alabi Bankole Daniel I wanted to say something but since I realize it is in Edo this thing happen,I reserve my comment.I don want a situation whereby i will say something bad about them and they will come and attack me and my family in the night.that state is ruled by the devil himself. Lemme just waka pass🏃🏃🏃🏃
Oman Teye Albert No. I think this is too bad. I dont support whatever fact that she has stolen. Stealing is bad but I think the way she was treated is worse considering the fact that she is a woman. This is a woman and the truth is that majority of women are really suffering innocently. Perhaps, she has been forced to steal because of hunger or the need to support herself and maybe her kids. We should learn how to treat women with dignity and respect no matter the situation they found themselves in.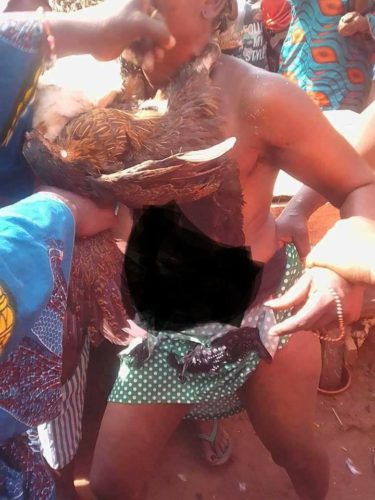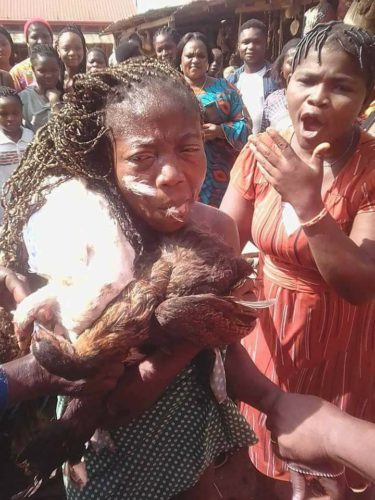 Comments
comments