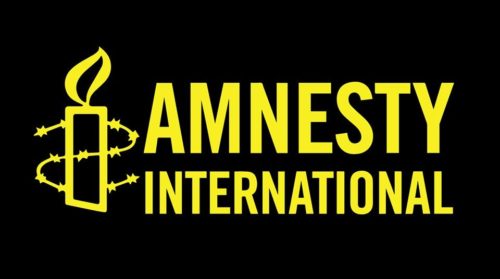 Amnesty International (AI) has released a report in which it accused Nigerian soldiers stationed at the different IDP camps of raping thousands of women and girls in exchange for food.
In the report, soldiers were alleged to have taken women from their husbands and camped them in settlements where they are repeatedly raped.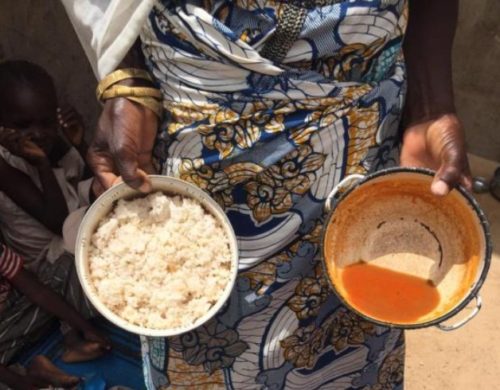 Five women that were interviewed by AI said they were raped in late 2015 and early 2016 in Bama Hospital camp as famine-like conditions prevailed.
Ama (not her real name), 20, said: "They will give you food but in the night they will come back around 5pm or 6pm and they will tell you to come with them… One [Civilian JTF] man came and brought food to me. The next day he said I should take water from his place [and I went]. He then closed the tent door behind me and raped me. He said I gave you these things, if you want them we have to be husband and wife".
Ten others in the same camp told Amnesty International that they were also coerced into becoming "girlfriends" of security officials to save themselves from starvation. Most of these women had already lost children or other relatives due to lack of food, water and healthcare in the camp.
The affected women said the sexual exploitation follows an organized system, with soldiers openly coming into the camp for sex and members of the Civilian Joint Task Force JTF coming into the camp to chose the "very beautiful" women and girls to take to the soldiers outside. Women reported they were too afraid to refuse demands for sex.
"Sex in these highly coercive circumstances is always rape, even when physical force is not used, and Nigerian soldiers and Civilian JTF members have been getting away it. They act like they don't risk sanction, but the perpetrators and their superiors who have allowed this to go unchallenged have committed crimes under international law and must be held to account,"Osai Ojigho, Director of Amnesty International Nigeria.
Amnesty International's research further revealed that hundreds of women along with their children have been held in the notorious Giwa Barracks detention centre since 2015. While most pf them have been released, an unspecified number of them still remain in military detention.
Many of those detained since 2015 have been victims of abductions or forced marriages by Boko Haram and were detained by the military for being so-called "Boko Haram wives" instead of being rescued.
AI says it received five reports about sexual violence in Giwa barracks, while seven women said they gave birth inside their dirty, overcrowded cells without any medical assistance. At least 32 babies and children, and five women, have died in detention since 2016.
"The detention of women and girls on the basis that they were allegedly married to Boko Haram members is unlawful under international human rights law and Nigerian law, and is discriminatory," said Osai Ojigho.
Comments
comments