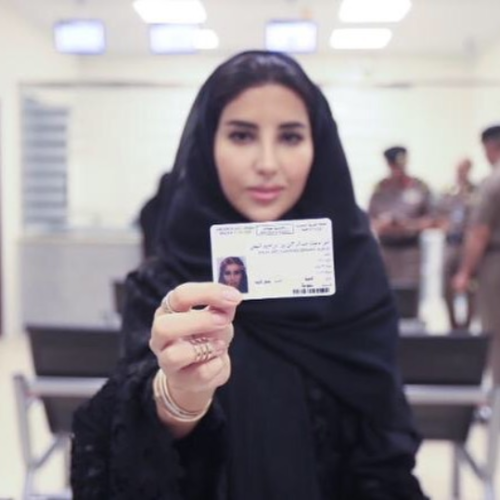 Saudi Arabia has finally started issuing driving licenses to allow women to drive cars.
The Arab nation has issued its first driving licenses to 10 women, as the kingdom prepares to lift the world's only ban on female drivers in three weeks' time. Officials expect another 2,000 women to seek licenses in the coming week.
A woman in Saudi Arabia who is among the 10 to receive their driving license, held up her license in a new photo.
A government statement said the 10 women given licenses already held driving licenses from other countries, including the US, UK, Lebanon, and Canada. They took a brief driving exam and eye test before being issued with the licenses at the traffic department in the capital, Riyadh.
On June 24th, the Kingdom is due to end the world's only ban on women drivers.
Comments
comments