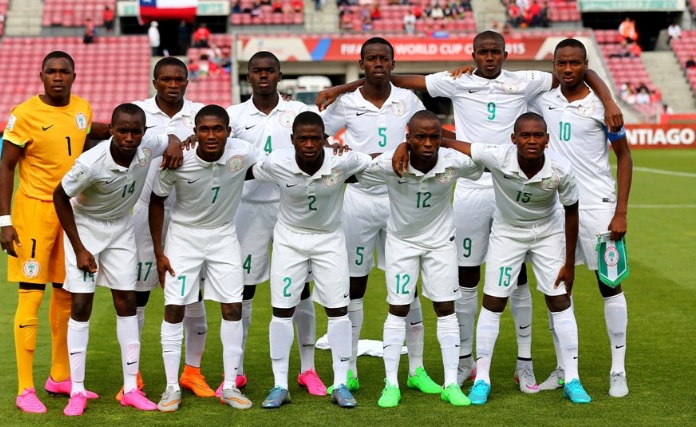 Twenty-six of 60 players in the Golden Eaglets camp — including nine of the 11 members of the first team — have failed the Magnetic Resonance Imaging (MRI) test overseen by the Confederation of African Football (CAF).
According to AfricanFootball.com, the result of the test has thrown the Nigerian Football Federation (NFF) into panic mode ahead of Saturday's African Cup of Nations (AFCON) Under-17 Championship qualifiers against Niger Republic.
"It is a disaster," the website quoted one devastated official as saying. "Virtually the first team the coaches have been working on have been disqualified. It's a serious problem."
However, discussing the development with TheCable on Thursday, Ademola Olajire, deputy director of communications at NFF, said the process of picking players for the Golden Eaglets is still on.
He explained that the players currently in camp may not necessarily make the final squad, saying the vetting of players for age eligibility is an ongoing process.
"We had over 60 players that had the MRI tests carried out on them and about 26 failed," he said.
"These are new players we are trying to work with. One of the criteria before we can say we are sure to have the real U17 players is through the MRI test.
"It is what we did with the over 60 players to avoid age cheating before we start playing on the international scene. We have 35 players in training right now after the MRI test and we are only required to get just 30 players.
"Like you are aware, we have our first game on Saturday. With this, we are sure of who we call U17 players. So, none of these players can call themselves Golden Eaglets because they've not played any competitive game. All we've been doing is just to screen and work to get things done the right way."
Nigeria are the back-to-back Champions of the FIFA Under-17 World Cup, which the team won in 2013 under Manu Garba and defended in 2015 under Emmanuel Amunike.
Comments
comments