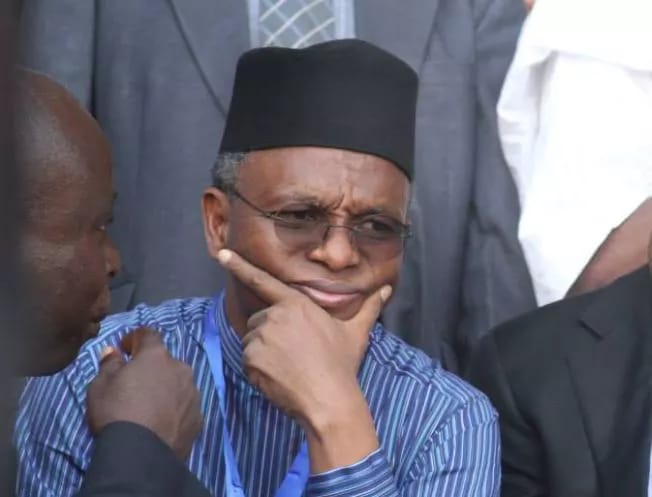 Kaduna State Chapter of the Pentecostal Fellowship of Nigeria, on Tuesday, has said the over 5,000 pastors in the PFN would rather obey God than obey the proposed preaching bill currently before the state House of Assembly when passed into law.
The state PFN chairman, Prof. Femi Ehinmidu, speaking at a stakeholders' roundtable conference in Kaduna, told the state government to be ready to jail the over 5,000 pastors in the state's PFN if the
government believed it could muzzle the citizens to pass the bill into law.
Punch reports that he argued that the bill remained a recipe for crisis in the state when passed into law. That unless the government carried out wider consultations among critical stakeholders, the bill, which he claimed started on a faulty note, was bound to fail.
The Kaduna State Governor, Mallam Nasir el-Rufai, however, cautioned religious leaders against politicising the bill before the Assembly.
El-Rufai told the stakeholders that the preaching bill he sent to the state Assembly had no intention of banning evangelism in the state but aimed at curbing emerging religious extremism.
Speaking at the Roundtable Forum, el-Rufai, who was represented by his Special Assistant on Media and Publicity, Mr. Samuel Aruwan, said the bill was informed by the government's concern for security of lives and property.
The forum was tagged Kaduna State Religious Preaching Regulation Bill: Intention and Perception.
The governor said the government had no ill feeling towards the views of the Christian Association of Nigeria, the Jama'atul Nasril Islam and other critical stakeholders, who had made genuine positions on the matter.
He added that some people had started politicising the good intention of government to restore peace in the state.
He explained that the bill, when passed into law, would allow the Christian Association of Nigeria and the Jama'atu Nasir Islam to check strange ideological beliefs that were not in tandem with Christianity and Islam. –
Comments
comments